For a century, crafting the perfect espresso has been an art reserved for the experts, with machinery that's large, costly, and complex. Even modern home machines still cost thousands, and despite technological advances, they depend on the same archaic springs, valves, and pipes as their predecessors.
We had to rethink the problem from the ground up and design a completely new kind of espresso machine. One that would make the art of great espresso accessible to everyone for the first time ever. Introducing Meticulous Espresso.
Let the robot handle it.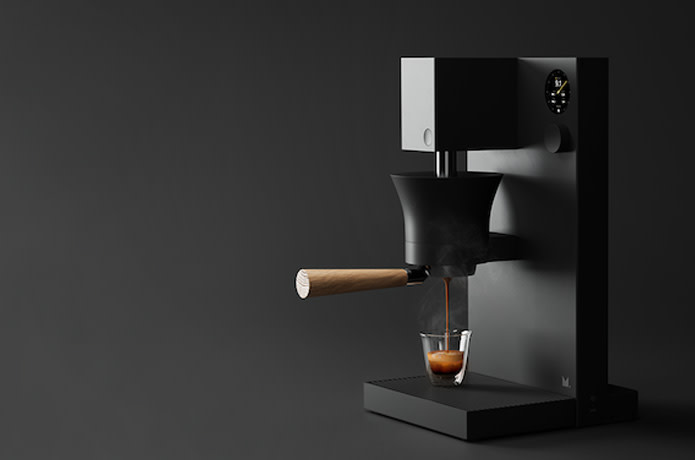 Coffee aficionados know that manual lever machines can craft an espresso like no other, with beautiful flavor and texture. The catch? They're extremely difficult to operate and require years of experience to read very subtle signals in flow, viscosity, pressure, color, and resistance, then constantly adapt your force in real time.
The magic of Meticulous is that it works just the same as a manual lever machine but very, very differently. It is the world's first robotic lever espresso machine, using a powerful digital motor and high-precision sensors to automatically make the most gorgeous espresso you can get with every pull.
Featured on.

The sharpest senses.
We've combined cutting-edge, high-precision sensors with advanced control algorithms to enable anyone —from experienced baristas to home enthusiasts—to achieve flawless control over the brewing process.
The wizardry begins with our ten digital sensors that monitor every variable during extraction, including water temperature, pressure, flow rate, and even the weight of the liquid in the cup with the Acaia-Powered scale built into the drip tray below. Equipped with all this data, Meticulous can constantly control for each variable, making minute adjustments in the moment, just like a skilled barista would.
Embrace the ritual.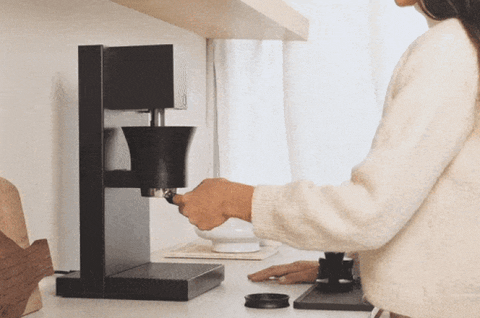 Pulling a shot is a sacred ritual, and Meticulous embraces that with precision and control. Everything is intentional. Every design choice serves a purpose, every detail performs a function. And it all comes together to accomplish one thing: make your day better, every day, with the perfect cup.
Tipping the scale.
Meticulous is the first home espresso machine with an integrated high-precision scale. We partnered with Acaia to bring their award-winning cafe-tested technology to your home.
Start crafting your espresso by weighing your grounds directly on the machine. Once it's brewing, the scale works with the flow sensor to know exactly how much water is going through the coffee and into the cup, adjusting its flow and stopping the shot for exactly the right brew ratio. The scale also allows you to easily prepare the most delicious beverages with weight-assisted recipes and step-by-step guidance.
The new hotness.
Pour either hot or room-temperature water into the chamber. Meticulous takes care of the rest.
Consistent water temperature is crucial for pulling a good shot. That's why we dedicated six of our sensors to the task of keeping it precise. Our powerful heating coil around the chamber gets the water to its ideal temp in about a minute and keeps it there for the entire extraction.
Make it yours.
Want a beautiful, easy shot at the touch of a button without any fuss? We got you. Use Meticulous' intuitive interface to choose from a list of classic espresso profiles, or download custom profiles from experts all over the world to get the perfect settings for your specific coffee and taste. Just select your profile, press the start button, and let the magic begin.
Holds up under pressure.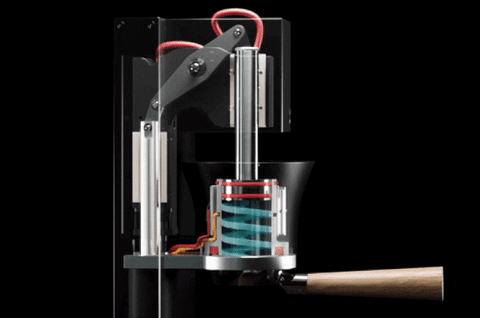 The way Meticulous handles pressure is what sets the machine apart. Instead of boiling water to generate mechanical energy, our 2,000-Newton digital motor pushes water directly over the coffee puck while making over 150 pressure adjustments per second. Whether it is keeping pressure constant at 9 bars or replicating sophisticated pressure profiles, Meticulous offers an unprecedented level of control.
Go full nerd.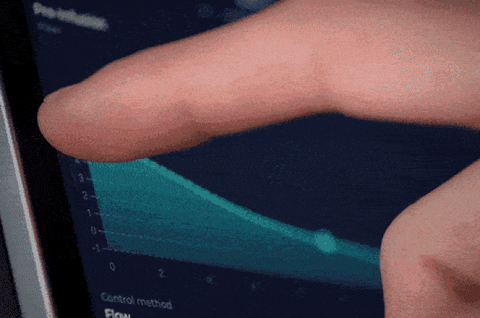 Heads up, coffee nerds: if plunging into the depths of the rabbit hole is what gets your motor going, we got you too! Use our separate app on your smartphone or tablet to monitor and create your own pressure and flow curves, integrate custom triggers, write your own control algorithms, and save it all to your profile. Then, share it with the world. Meticulous Espresso remembers every cup, so play in your lab till you nail the perfect shot.
Built to last.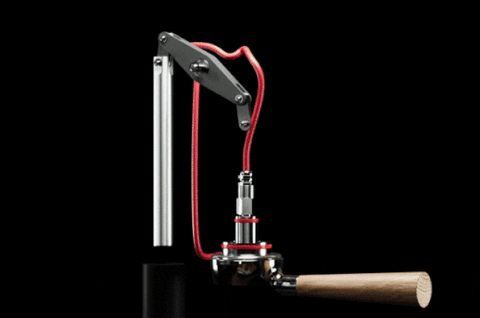 Complexity is the enemy of durability. Meticulous Espresso was engineered with far fewer parts (50 instead of the 200+ of traditional machines), so it is far more durable and easier to maintain.  Planned obsolescence is not in our vocabulary. Our machines are designed to last for decades, with software that will constantly improve and off-the-shelf components that are easy to source and replace.
Good for the planet.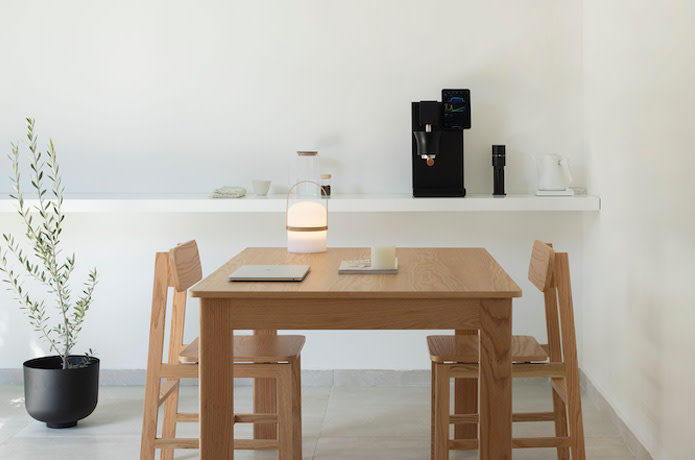 Conventional home machines are scaled-down versions of commercial coffee shop machines, and while boiling a large amount of water makes sense in a commercial setting, this is incredibly inefficient for home use. Meticulous only heats the exact amount of water required to brew espresso, which makes it way more energy efficient and significantly reduces your yearly consumption.
Tech specs.
What's in the box.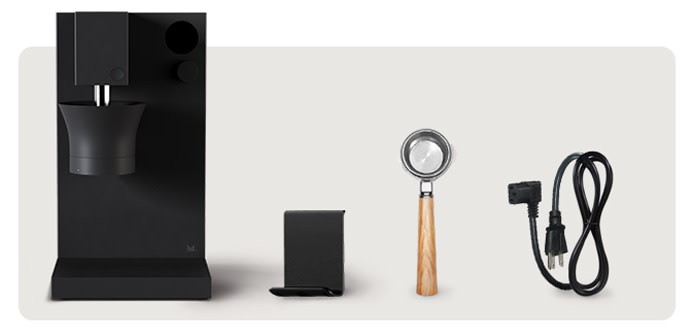 All Meticulous Espresso orders include: portafilter, power cable and tablet holder